Introduction
Introduction
About Pan & Associates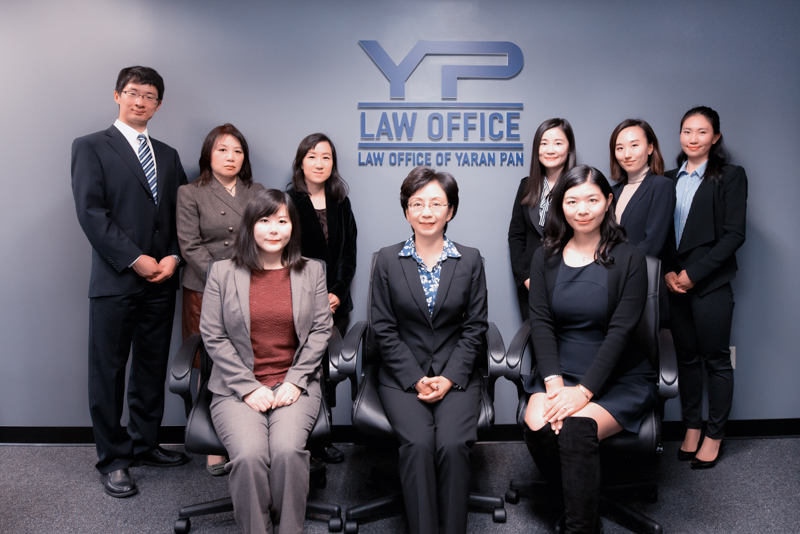 Pan & Associates, a U.S. immigration law firm with offices in Cambridge and Westborough of Massachusetts is exclusively devoted to the practice of immigration law since its establishment in the beginning of 2000. This focus enables the firm to apply our full resources and energy to each individual case. Our practice area covers major realms of U.S. immigration law, including:
Employment Based Petitions
EB-5Investor Visa,EB-1A/B, NIW, PERM, L-1
Non-immigrant Working Visa

H-1B、O-1、L-1、P、E-2、E-3

Family Based Petitions and Naturalization
Among our major clients, there are start-ups and megacorporations, universities, financial entities, scientific institutes, non-profit agencies, government departments as well as individuals across the nation. Over the past 14 years, this law firm has gained an extensive reputation among foreign professionals not only in Massachusetts but also in many other states from the west coast to east coast in the United States, as it is founded on the principle that each individual deserves high quality immigration legal services delivered in an expeditious and cost-effective manner. The firm continues to strive toward this goal and provides sound legal advice and offers innovative approaches to the most complicated legal challenges faced by our clients.
The firm not only specializes in a variety of employment based immigration petitions and family based immigration petitions, but also accumulates abundant experience in EB-5 immigrant investor program and L-1 intracompany transferee executive or manager program.
About our team members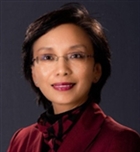 Attorney Yaran Pan (Immigration Attorney)
Attorney Pan received her Master of Law and Bachelor of Law degrees from renowned Beijing University, China. She practiced commercial law in notable law firms and served as of counsel with several conglomerates and sino-foreign joint venture companies in China. Prior to coming to the United States, Attorney Pan has accumulated more than seven-year experience in legal area. Later, Attorney Pan obtained an LLM degree from the Law School of Indiana University, Bloomington in 1998. She is a registered attorney in the state of New York and an active member of the American Bar Association and American Immigration Lawyers Association (AILA) with 14 years of extensive experience in U.S. immigration law.
Due to her focus on immigration law, Attorney Pan has accumulated in-depth sight and experience in EB5 investment immigration, employment based immigration, family based immigration and non-immigrant working visa. During the past decade, cases handled by Attorney Pan have kept an approximately 99% approval rate. Attorney Pan is also dedicated to public service and community activities, and gains a solid reputation among Chinese community. She is regularly invited to give immigration lectures at Worcester Polytechnic Institute, Bentley University, Northeastern University, CYPN (Chinese Young Professionals Networking), etc. Attorney also provides complimentary legal consulting to international students regarding their non-immigrant status inquiries. As our firm is established by immigrants and for immigrants, we are committed to our clients' successful immigration, and accordingly, providing all-encompassing services to our clients to ensure that we take care of our clients from start to completion.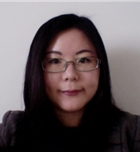 Attorney Jing Li (Immigration Attorney)
Attorney Jing Li is an immigration attorney with Pan & Associates, Inc. She has accepted extensive academic training in the field of law in both American and Chinese higher education systems and is licensed to practice law in both the U.S. and China. Due to her educational background and legal experience in both countries, she has strong knowledge and in-depth insight into both countries' legal systems.
Ms. Li has rich experience in the practice of immigration law. In particular, her experience expands to all aspects of immigration law, including employment-based immigration, family-based immigration, EB-5 Due Diligence research, immigration under the category of extraordinary ability, as well as non-immigrant visa related matters. Before joining Pan & Associates, Inc., Ms. Li interned at Deheng Chen, LLC in New York, whereat she filed immigration and non-immigration petitions with United States Citizenship and Immigration Services ("USCIS") for Chinese clients, and conducted due diligence on EB-5 projects. Additionally, she engaged in establishing a Regional Center in the state of New Jersey, which was approved by USCIS. She also assisted a Chinese renewable energy company in filing for licenses, which successfully passed review before the Committee on Foreign Investment in the U.S. ("CFIUS"), resulting in the establishment of a joint venture between Chinese investors and a U.S. company.
In 2011, Ms. Li volunteered with AARP-RI conducting legal research and analysis on pension plan reform. She also volunteered in Essex County DA's office. Prior to attending law school, Ms. Li worked for the MacArthur Foundation sponsored research team to study legal representations in lower level Chinese criminal court in Fujian Province, China. Earlier, she was an intern with General Electric Co. Ltd. where she was responsible for drafting sale and lease contracts and translating contracts between English and Chinese.
Ms. Li graduated from Liaoning University, China with a Bachelor's degree in Laws. During her undergraduate study, she interned in several district and intermediate courts in China. Later, she earned a Master's Degree in Criminal Justice from Northeastern University in Boston. After that she earned the Juris Doctor degree from Suffolk University Law School. Ms. Li is admitted to practice law in China and Massachusetts. She has passed the New York State bar exam and is expected to be admitted early 2015.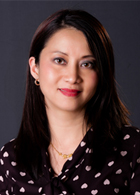 Attorney Chenfang Dai (Of Counsel (Corporate Law))
Attorney Chenfang Dai's practice areas include corporate law, commercial law, employment law and civil & commercial litigation, with a focus on entity formation and structuring, contract drafting, commercial leases, business acquisitions, stock transfers, investment contract as well as other general corporate and employment matters. Attorney Dai also represents clients in state and federal courts as well as private arbitration. She has handled cases involving fraud, breach of contract, misappropriate of trade secrets, breach of computer fraud & abuse act, breach of fiduciary duty, non-compete in sales of business, wage & overtime violation, employment discrimination, etc. Companies she has represented include language services, healthcare services, technology, medical device, seafood, cultural exchange, immigration broker, Internet services, and medical research companies among others.
Attorney Dai worked on cross border transactions for McDermott, Will & Emery's Shanghai office. She also interned in the Massachusetts Appeals Court for the Honorable Fernande R.V. Duffly, who was subsequently appointed to the Massachusetts Supreme Judicial Court. In addition to her judicial internship, Attorney Dai drafted investment management regulation primers for Brown Brothers Harriman, a notable Massachusetts commercial investment bank, and reviewed and drafted various commercial contracts for ALTRAN, the largest French engineering consulting company.
Earlier in her career, Attorney Dai oversaw the enforcement of anti-trademark infringement efforts by Coca-Cola China, as well as participated in joint venture negotiations that led to the establishment of several Coca-Cola bottling companies in China. Prior to pursuing her JD degree, Attorney Dai has obtained extensive experience in advising a variety of industry sectors in Canada and the U.S., such as drafting business plan, conducting market investigation, operation consulting, strategy consulting, commercial negotiation, financial budgeting.
Born in Shanghai, China, Attorney Dai holds a Bachelor's degree in English from Shanghai University and an MBA from University of Calgary, Canada. She was awarded a Juris Doctor degree by Suffolk University Law School in Boston. Attorney Dai is admitted to practice law in Massachusetts and New York. She also has the license of Federal District Court of Massachusetts. She maintains membership with Asian American Lawyers Association of Massachusetts (AALAM) and Boston Bar Association (BBA). Attorney Dai was selected as one of the Rising Stars in New England in October 2014 by the Super Lawyer.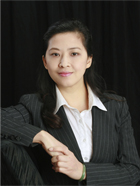 Stephanie Chang (Accounting and Taxation Counsel)
Stephanie Chang has over ten years of experience in taxation, accounting and financial services. Her specialty includes individual taxation (financial and accounting service for EB-5 investment immigrants' oversea assets), estate planning for high-end clients, negotiating IRS audit, tax number application for aliens, US company establishment for L1 beneficiaries and EB-5 investors, start-up company establishment, accounting system set up, company taxation planning and company income tax return. She has already served in more than 500 cases and is always dedicated to helping clients make informed financial and tax planning decisions.
In view of the complexity of US tax system and eager requirement of EB-5 clients who need taxation planning regarding oversea assets, Accountant Chang and Attorney Pan collaborate closely. With her familiarity in US tax system and policies and years of practical experiences in international taxation field, Accountant Chang has been providing high quality taxation services to numerous EB-5 clients. She assists clients to compose fine taxation plan for their oversea asset by indicating clearly how they should handle and organize their oversea asset; provides taxation scheme before clients settle down in the US and facilitate the allocation of their asset wisely; declares clients' tax obligation when they enter the US as lawful permanent residents and relief their tax burden to the maximum while under the legal framework of US taxation law.
In the meantime, Accountant Chang also conducts financial and practical analysis on EB-5 investment projects as well as provides comprehensive evaluation reports regarding certain EB-5 investment projects for the reference of EB-5 clients and service agents. Accountant Chang's ultimate goal, as a professional certified public accountant in the US, is to assist and to guide her clients with little knowledge of US investment immigration program and US financial policies to foresee the potential benefit and risk of future investment so that they can make investment and immigration decisions that suit their needs.
Accountant Chang used to work with PricewaterhouseCoopers (PwC), one of the Big Four accounting firms in the world. At PwC Boston Office, she delivered tax compliance and consulting services to different entities and individuals. Her clients come from a variety of industries, including finance, private equity, transportation, retail, technology, food industries as well as law firms.